DebtNext partner and industry leader Carri McQuerrey-Funk spoke about DebtNext while being a part of a Vendor Management Masterclass for insideArm.
During the class, DebtNext was brought up when discussing good experiences while managing vendors. DebtNext was also mentioned when asking for recommendations for organizations that are not yet using technology to manage their vendors.
Carri spoke about her experience with DebtNext and vendor management. She also spoke about the difference that the DebtNext Platform made for her and Citizens Bank, how DebtNext reached all of her expectations, and her implementation experience.
To hear Carri speak about DebtNext, please refer here. DebtNext is brought up specifically at the 23:10 and 27:00 marks.
---
Andy Hannan, Frank Ellenberger, and Paul Goske attended the Fintech Nexus USA event in New York City from May 9th through May 11th. As a proud sponsor of the event, we had a great experience and gained valuable insights into the latest trends and developments in the fintech industry.
The Fintech Nexus USA event featured keynote speakers from some of the biggest names in fintech. The speakers shared their knowledge and expertise on topics such as AI, fraud, and digital transformation in financial services. The event also highlighted the challenges and opportunities of extending credit to borrowers who don't have a traditional credit history, and how fintech lenders are making credit more available.
The DebtNext Team found the Fintech Nexus USA event to be a valuable experience and a great opportunity to network with industry leaders and gain insight into the latest fintech trends, strategies, and developments.
We look forward to continuing our involvement in the fintech community and staying at the forefront of this exciting and rapidly evolving industry.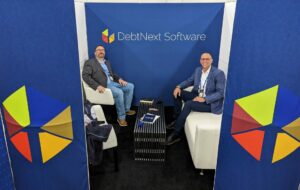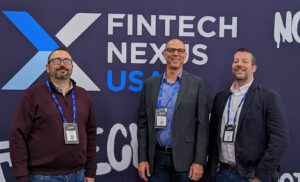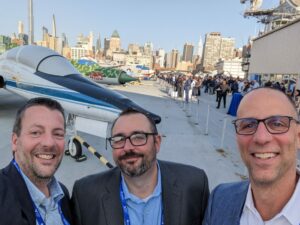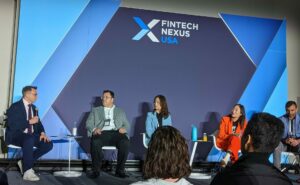 ---
DebtNext Software, a leading fintech software provider focused on recovery management solutions, is proud to announce new positions for several employees. Thom Majka will be starting a new role as Director of Client Success, Andy Hannan will embark on his new position as Director of Product Innovation, and Eric Port will take on a new position as Director of Operations.
Thom has been the Director of Business Development for DebtNext Software since 2006. His 47 years of industry experience bring tremendous value to his new role that will complement client understanding of the DebtNext product and service offerings.
"I've been fortunate to have been a part of DebtNext's success and client growth for the past seventeen years. I'm looking forward to developing a focused communications medium with clients and their respective business users to listen, learn, and be accountable. Building trusting relationships has been and will be my daily pursuit for our vendor partners and mutual clients they service," says Thom.
Andy Hannan has been with DebtNext since 2013 and has been a part of the accounts receivables management industry for over 20 years. In his new role as Director of Product innovation, Andy will use his unique ability to be creative, energetic, and forward thinking to continue to play a critical role in the development of DebtNext Software products.
"I am looking forward to continue working with a creative and curious team, developing a product that strives to create function rich solutions that empower customers," says Andy. He will enable and contribute to a culture and process of innovation, identifying key business problems and ushering the development of solutions for DebtNext clients.
Eric joined the DebtNext team in 2008 and brings a wide breadth of industry knowledge and platform experience.  In his new role as Director of Operations, Eric will be responsible for administering recurring client platform reviews as well as the management of contractual relationships with DebtNext clients. He will ensure that DebtNext is delivering the proper level of support to their growing client base.
Eric is excited about the opportunity, "The DebtNext platform has evolved into one of the most robust recovery management platforms in the industry.  It's exciting to be a part of that.  I look forward to building on existing client relationships and ensuring our level of support is in line with client expectations," he says.
"Our company would not have enjoyed the growth we have over the past twenty years without leaders like Thom, Andy, and Eric. We are continually evolving our client coverage and product teams and these positions are a direct reflection of Thom, Andy, and Eric's efforts in those areas," said Paul Goske, President of DebtNext Software. "We're excited about continuing to build on our team's success and grow our Platform's functionality for our clients."
About DebtNext
Founded in 2003 as a fintech software provider, DebtNext has been focused on recovery management solutions for their clients. Their industry leading platform, dPlat, is being used by some of the nation's largest utility, telecommunications, financial services, and accounts receivable management firms. With an emphasis on client relationships, DebtNext is proud to help their clients achieve maximum operational efficiency and gain a competitive advantage.
---